20 Apr
Walkathon 2013
On Saturday the 20th of April 2013, Majlis Ansarullah , an auxillary wing of the Ahmadiyya Muslim community once again were out in full force at the Barry Curtis Park to help support Humanity First and the Royal New Zealand Foundation of the Blind.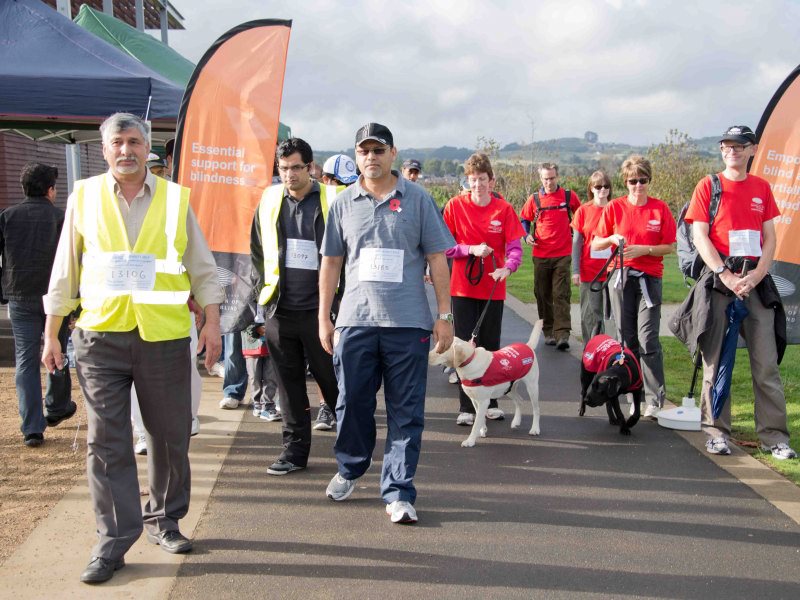 This organisation within the Ahmadiyya Muslim Community NZ organised a 10km walkathon as a way to fund raise for a worthy cause. National President, Iqbal Mohammed in his closing remarks and vote of thanks said "…We decided to use the Islamic teachings of helping our people and our neighbours first. The Royal NZ Foundation of the Blind being our neighbours became the obvious choice."
Though heavy rain was predicted, by the grace of Allah, the weather cleared and more than 40 men and woman began this worthy walk for humanity. It lasted just under two hours.
The Ahmadiyya Community the world over has a history of engaging in community events and serving humanity. The walkathon fund raising event since its inception in May 2009, has continued to grow in recognition with the whole community supporting this activity . The funds raised will be shared between Humanity First and RNZFB. However, a larger percentage will be given to the The Royal NZ Foundation of the Blind .
- by webadmin
in news, media-release